Cloth Body Progress - Arms Test
Submitted by

Little Raven

on Thu, 2016-07-14 12:58
I'm am officially up to my neck in this project. Well, up to the doll's neck I guess. I'm working on the shoulders and arms. ;)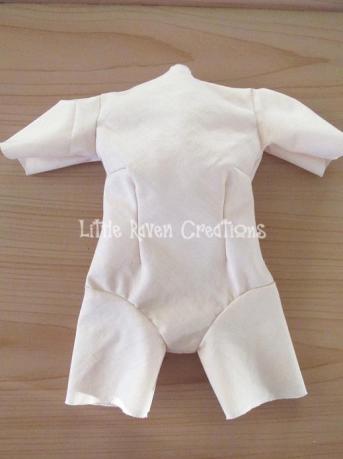 So far I've managed to cobble together a set of working upper arms that don't look too bad actually, and integrate fairly well considering the limits of 3/4 vinyl limbs. The big thing for me was getting a natural-looking "round" shoulder above the arms and I think I got pretty close to what I wanted.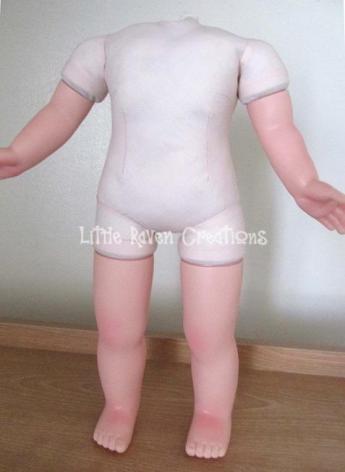 On the down side, the shoulders are just a bit broad for my liking, so I'll be revising the pattern to narrow them slightly. I actually prefer smaller shoulders with a round tummy for a little girl doll, but even this look isn't too bad. I might use a cleaner version of it for my future
boy
dolls. I definitely want the genders to vary a little.
This test body is very nicely balanced and easily stands on its own, even though it doesn't yet have an armature and the arms and legs are still little bouncy and floppy. The armature, or "doll bones" will only improve on it, as well as allow more natural posing. It can only get better from here, so I'm pretty happy with the general construction so far!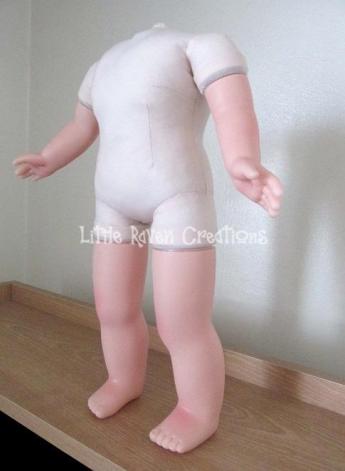 I did try narrowing the upper legs on this revision to get a smoother transition from the hips, but I'm not sure I care for the results. It caused a bit of puckering at the seam, so I'll probably go back to the wider leg, or maybe some combination thereof.
I think the pattern also needs a bit of dart revision to make for a more natural curve to the body. Even so, I think it's looking pretty good! Hey, I may actually be able to pull off this custom doll thing after all!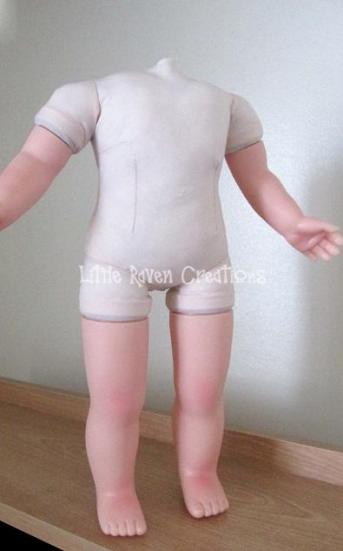 So off I go, back to the drawing board for my final (?) revision of the LRC cloth body. We shall see where we go from there. :)
(Other posts in this series):