Crafting a Perfect Body
Submitted by

Little Raven

on Mon, 2016-06-27 00:22
They say that with a bit of time and dedication you can craft yourself a perfect body. And so it goes for dolls too!
I say this as I'm closing out a very long day of working and reworking my custom doll cloth body pattern. I've been at it for days in fact, but I think I finally got some pattern pieces that will work.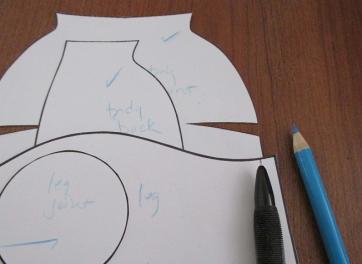 The goal is to smoothly incorporate a cloth torso with vinyl legs--which are actually part cloth as well. So how can I make them look very natural, since 3/4 vinyl legs can sometimes be restrictive? And how can I made them extra versatile?
I admit I may be trying to achieve the impossible by also trying to create a 3/4 vinyl limbs/body combo that can be put together with either regular doll joints or a bendable armature, meanwhile retaining the same "natural" shape in both cases.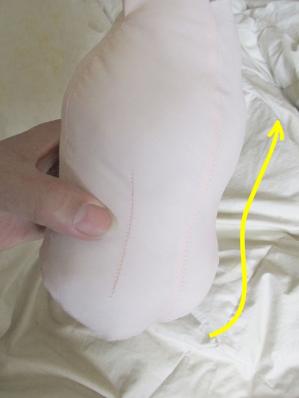 Working on that s-curve

The Pat Secrist 18" doll kits I'm using as a basis for my custom dolls are really, really beautiful in every way; they have cutest and most expressive faces I've ever seen on an (affordable) 18" play doll. They have the magical ability to transform into any gender or ethnicity under the sun, and building around any theme, you'd swear they were originally designed that way!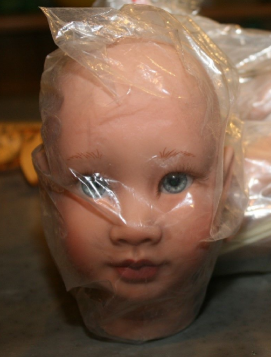 "Beautiful Friends/ Girl Friends" mold Carly from Secrist doll kit
But their cloth bodies are where I feel they lack. They actually seem to have more in common with ragdolls or reborns (which is what the majority of the Secrist doll company makes) than they do other 18" fashion play dolls like American Girl or similar dolls.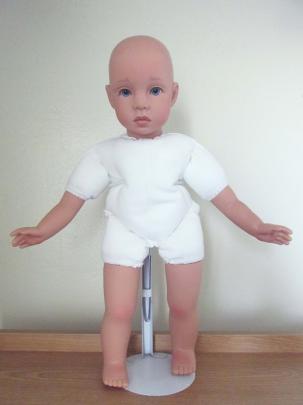 "Beautiful Friends/ Girl Friends" Punkin with default ragdoll body.
And while that may be perfect for building a cuddly doll for a younger child or for carefully displaying on a stand, the dolls are less effective as standing, posing, play dolls, which is the gap I am trying to bridge with my cloth body design!
Plus I'm also striving for a more realistic and detailed cloth body than the average 18" cloth-bodied dolls--even though I'm working with 3/4 vinyl limbs that were probably never intended for that purpose.
Still, I feel these dolls have amazing potential; the adorable faces and expressions definitely suggest it! But while the ragdoll bodies are cute for what they are, they are a bit limiting overall.
So here comes me to the rescue! What a challenge, but I can't deny I'm having fun watching it slowly come together. I'll be putting my pattern pieces to fabric in the morning, seeing whether they actually bear out my vision. I already
built the torso section last week
and I'm pretty happy with it, so I just have to get the 1/4 cloth, 3/4 vinyl legs to attach naturally and aesthetically--and make them work with either joints or an armature!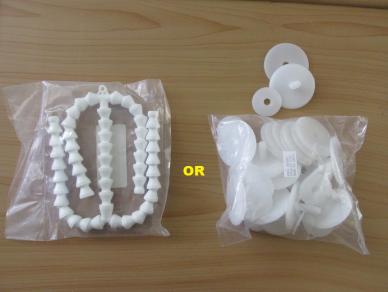 Striving for the impossible
I may be striving for the impossible in my attempt to achieve the "perfect body." I guess I have my work cut out for me. No pun intended.
(Other posts in this series):