Fant'sy Pirate
Submitted by

Little Raven

on Tue, 2016-10-04 09:31
Here's the pirate version of the Fant'sy Frock dress--I'm pretty happy with it!
This dress is pretty awesome because it can easily change themes--with a few fabric and minor detail switches--from a witch, to a pirate, to a princess, to Steampunk look, etc. I plan on making a version of all of these to showcase the versatility of this design. The belt tutorial has been added as part of the pattern pack to make this version of the dress look more pirate-y.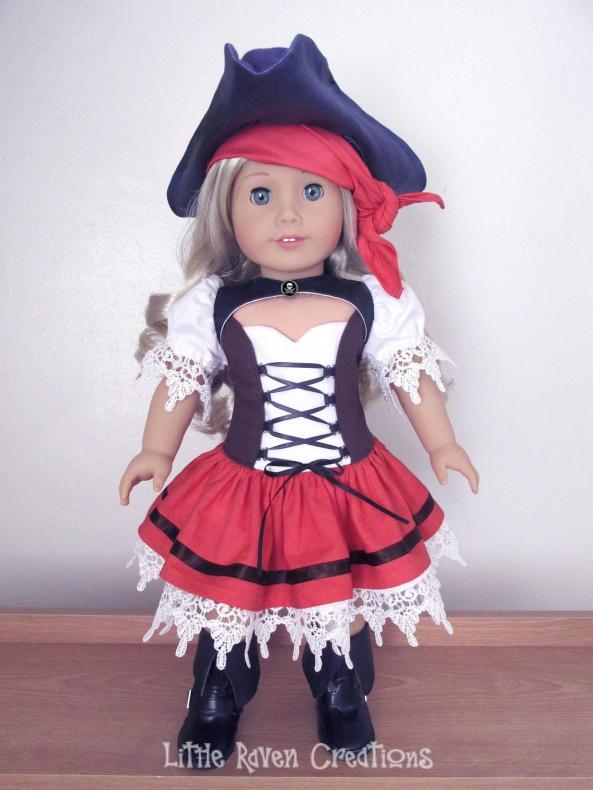 And yes, a tricorn hat pattern is also in the works! (Unfortunately it may not make it in time for Halloween season.) Meanwhile, I'm trying to get the Fant'sy Frock pattern on Etsy by the end of the day. Wow it's a lot of work!