Lotus Onda Dolls
Submitted by

Little Raven

on Fri, 2016-07-15 15:05
Doll and toy manufacturer Lotus Onda was established in 1972 and is the force behind the popular toothy, chubby-cheeked dolls distributed by Today's Girl, My London Girl, My Pal/ My Sibling, The New York Collection, Canadian Newberry dolls, and defunct companies like Gali Girls. Lotus Onda also produces dolls for Journey Girls and Espari, but for the purposes of this post, the discussion will center on the classic Lotus type with the realistic pouty mouth and two front teeth.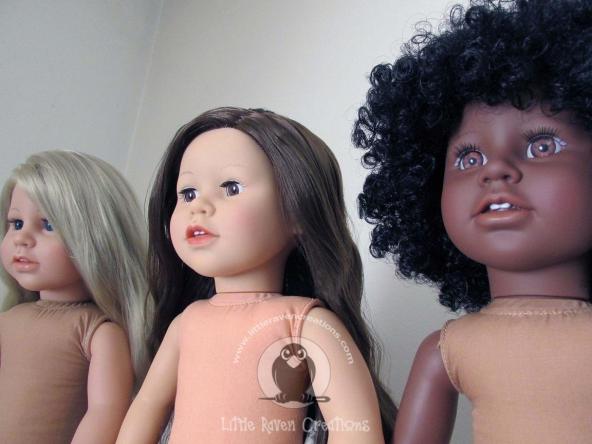 Lotus Dolls: Gali Girl, New York Collection, and Today's Girl
Lotus dolls are one of the more familiar 18 inch dolls outside of the American Girl empire, evidenced by the number of doll companies that use this model. They are cloth and vinyl articulated dolls, similar in style to AG, though they most often come with rooted hair rather than wigs, and in at least some circumstances, fixed eyes rather than sleep eyes. Today's Girl dolls and My London Girl dolls are examples of the former (fixed eyes) while New York Collection dolls and My Pal/ My Sibling dolls are examples of the latter (sleep eyes).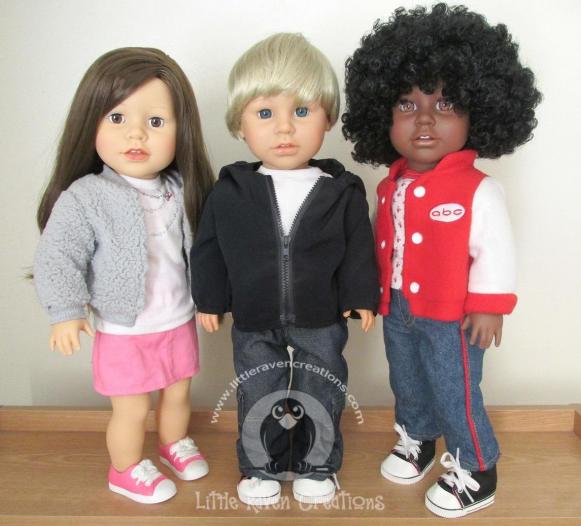 Most of these companies offer girl dolls exclusively, although My Pal/My Sibling offers a healthy selection of boy dolls--actually more boys than girls. My London Girl, despite the name, offers two boys as well.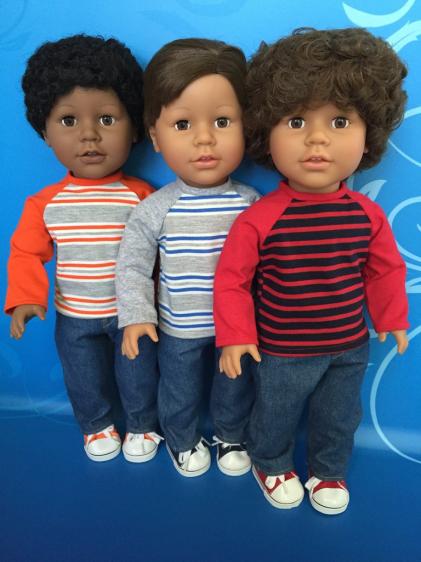 My Pal/ My Sibling Boy Dolls
The quality and thickness of the dolls' hair varies among the different distributions. Some have very thick, luxuriant hair; others have thin, somewhat sparse hair plugs. Generally the more expensive the doll was originally, the denser and higher quality the hair, though there may be exceptions to this.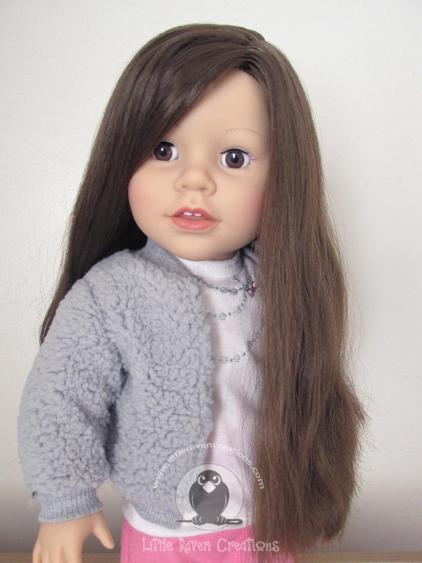 New York Collection Rosie

Lotus dolls come in different vinyl shades, depending on the distributor, but most have a medium-light skin color for representing Caucasian dolls. Medium and dark are less common, but do exist to represent Hispanic, AA, Biracial, Native American, or other dolls of color. Lotus also offers an Asian sculpt that varies somewhat from the classic sculpt, plus an alternate "Caucasian" sculpt that differs from the original.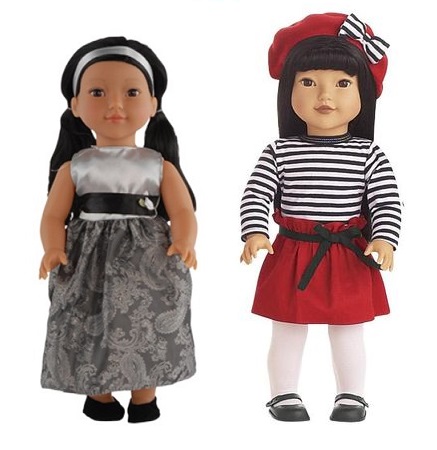 Lotus Asian Sculpt: Today's Girl Leah and Newberry's Lily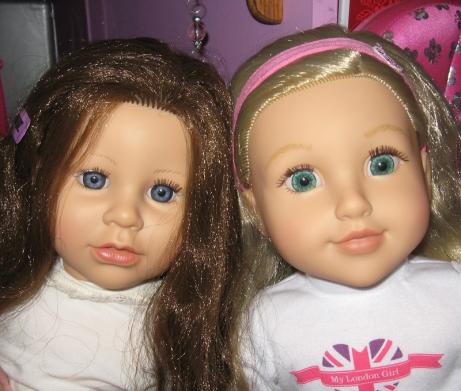 "Classic" and Alternate Sculpt
(cindybin.blogspot.com)
CP Toys' Today's Girl at one point offered two versions of African American doll "Olivia," one with darker skin and very curly hair, another with medium(?) skin and wavy hair. Currently, however, only light and medium skin dolls are offered from CP Toys.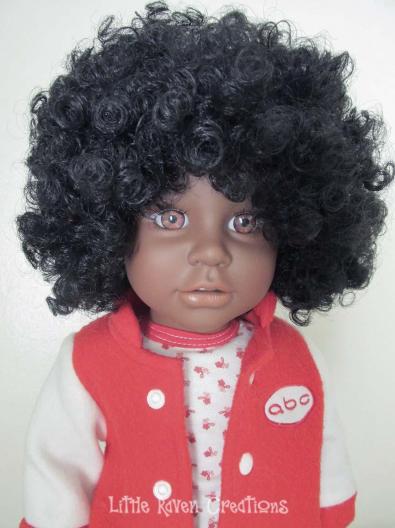 Today's Girl Olivia
Meanwhile, My Pal/My Sibling and My London Girl offer a variety of ethnic dolls from dark to medium vinyl. The New York Collection so far displays only Caucasian girl dolls, though the re-release of their dolls in Fall 2016 may reveal more information.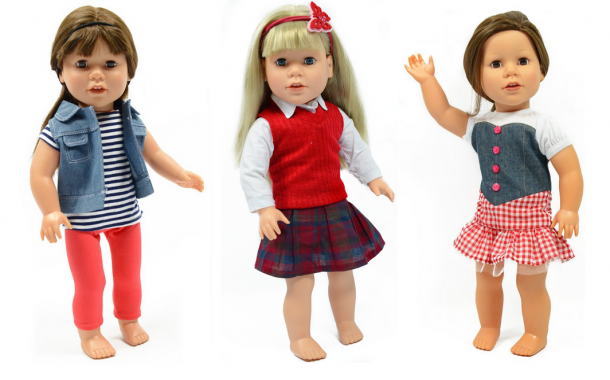 The New York Collection Dolls
Lotus dolls most often come in brown or blond hair, though black hair is not uncommon. Red-haired dolls are extremely rare and may have been offered by Gali Girls once in a wigged(?) version, though that company closed shop a few years ago.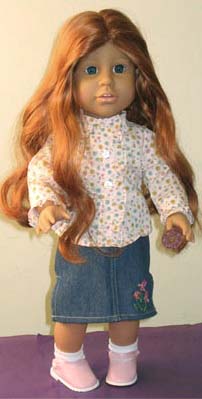 Ginger Gali Girl
The dolls' hair can be wavy, straight, or curly, and is almost always long and parted for girl dolls. A modest number of them may have bangs/ fringe. Their eyes can be either violet blue or teal blue, or one of several shades of brown. Some girl dolls have pale blue or white eye shadow. Lotus dolls have thin, feathered eyebrows.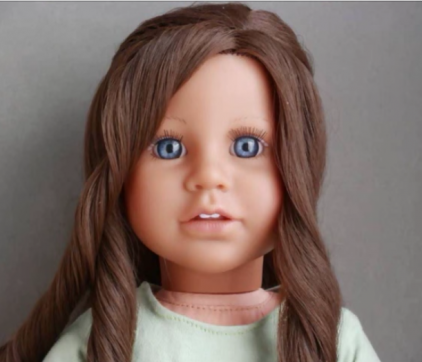 My London Girl
(
BFCINKSTUDIOS)

They are quality constructed dolls, and can stand on their own fairly well, though not as well as AG dolls. At 17.5" they are slightly shorter than AG dolls (though some collections may be a full 18"). Some Lotus dolls also have a slight pigeon toed stance. Their legs are a bit shorter than AG's, their feet slightly smaller. Their cloth bodies are narrower, though the dimensions can vary with each type of doll. Most seem to share clothing with American Girl dolls well enough.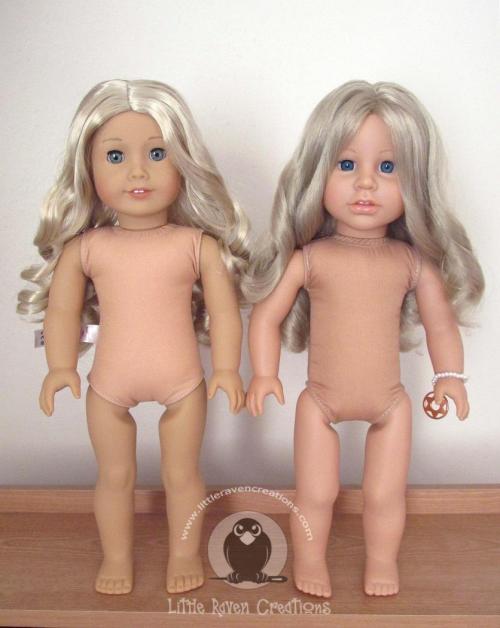 MATTEL AMERICAN GIRL CAROLINE AND LOTUS GALI GIRL
Pleasant Company AG
Mattel AG
Lotus Onda
Gali Girl

height
18" / 46cm
18" / 46cm
17 1/2"/ 44.5cm

head
12 1/4" / 32cm
12" / 30.5cm
12 3/4" / 32.5cm

chest
11 1/2" / 29cm
11 1/4" /28.5cm
10 1/2" / 27cm

waist
11 1/4" /28.5cm
10 1/2" / 27cm
10 1/4" / 26cm

hips
12 1/2" / 32cm
12" / 30.5cm
11" / 28cm

The measurements are approximate. Individual dolls may vary.
Lotus dolls can often be found on the secondary market for very reasonable prices -- under $20 for a used doll is not uncommon. They can also be found for upwards of $100 or more, new in box. Most of the current distributors like Today's Girl or My Sibling Dolls sell them in the mid price range of about $50 - $60. My London Girl sells for about $130, though some of their dolls are listed at $200.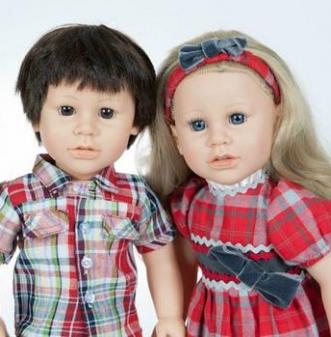 My London Girl dolls Ollie and Bella

Some of the Lotus distributors also offer individual clothing and wardrobe collections for varying prices, about $50 for a 15 piece wardrobe (Today's Girl) or up to $50 for a single item (My London Girl). The quality of the clothing probably varies to a degree depending on the cost.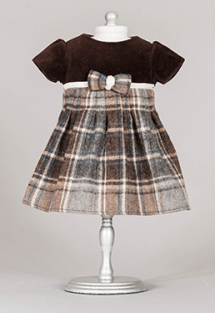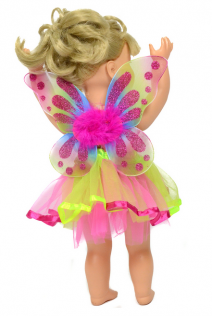 My London Girl Dress and New York Collection Fairy Outfit

[Prices quoted reflect the market at the time of this post; they may differ from the item's current value.]