Meritus Dolls
Submitted by

Little Raven

on Sun, 2016-12-25 23:21
Meritus Industries, popular in the 1980s for their version of the Ginny doll line, sold a number of 18" dolls under various collections during the 1990s. Some of their more prodigious were the Elite/ LIfetime Dolls and Girls on the Go collections. In late 1999 they merged with DSI Toys and sold Disney Sweethearts dolls before closing up shop in 2003.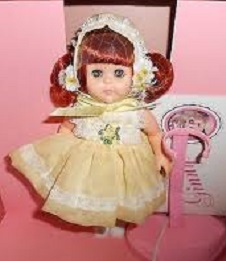 MERITUS GINNY DOLL 1986
Their 18" doll collections were an affordable answer to the higher priced American Girl doll market, with soft-bodied articulated dolls in similar sizes and body styles to their expensive cousins, and most had relatively cute faces.
MERITUS ELITE DOLL 1997
Girls on the Go are the easiest to find today (though not to be confused with
Geoffrey's
or Tollytots' versions of Girls on the Go.) They also have some of the cuter Meritus sculpts, with round eyes, round cheeks and little pouty mouths.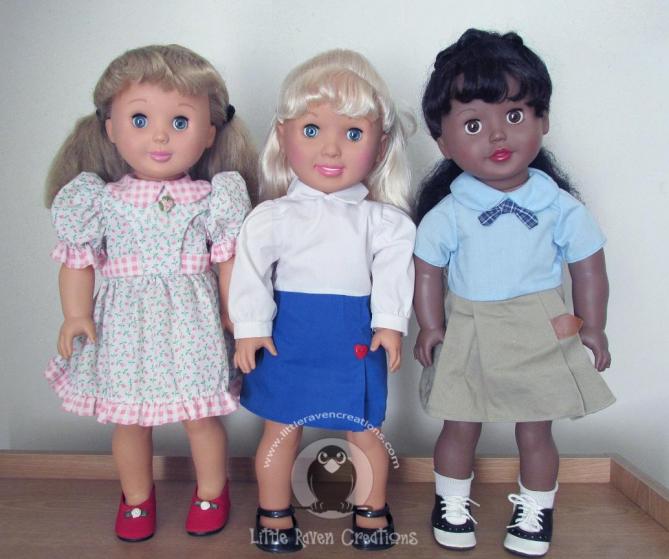 SEVERAL MERITUS FACESCULPTS
Other Meritus sculpts are less stellar, and some of the face paint on them is a bit over the top. But the biggest problem these dolls have is their cheap, unruly hair. It may even start out shiny and relatively nice, but after just a few comb-throughs, it starts to fray and frizz and will eventually become a matted mess. (Some Meritus dolls may even lose most of their hair over time!) Despite these shortcomings, the hair is universally long, thick, and wavy. All the dolls wear bangs/ fringe. Hair colors are pale blonde and dark blonde, red/auburn (rare), brown, dark brown, and black.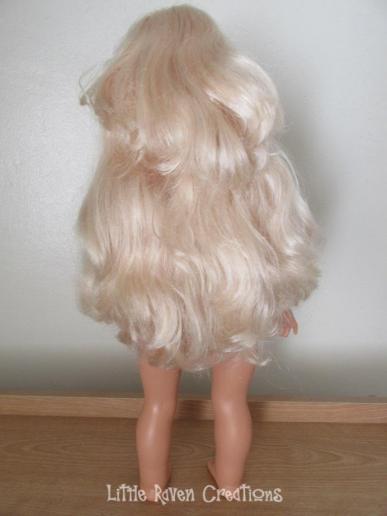 NICE HAIR--ENJOY IT WHILE IT LASTS!
They have sleep eyes in brown, blue, and rarely light brown or green, with the lighter-eyed dolls tending towards "
shiny eye
," which happens when sunlight or camera light hits the cheap plastic and washes out the details in photographs.
On the more positive side, Meritus dolls are very affordable and have decent cloth and vinyl bodies that match American Girl dolls relatively well. They tend to be slightly narrow on top, but most 18" Meritus dolls share clothes with AG dolls quite well. Their vinyl arms and legs are close to identical to AG in size, although Meritus arms are slightly shorter and their feet slightly smaller.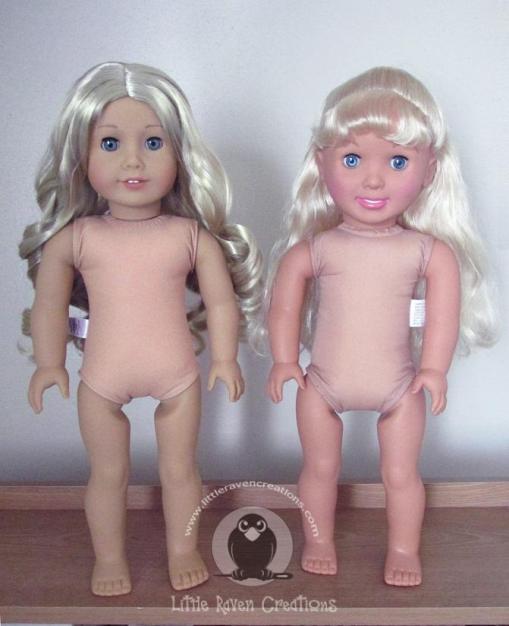 BEFOREVER AMERICAN GIRL CAROLYN and MERITUS ELITE DOLL
| | Pleasant Company AG | Mattel AG | Meritus |
| --- | --- | --- | --- |
| height | 18" / 46cm | 18" / 46cm | 18" / 46cm |
| head | 12 1/4" / 32cm | 12" / 30.5cm | 13" / 33cm |
| chest | 11 1/2" / 29cm | 11 1/4" /28.5cm | 10 1/2" / 27cm |
| waist | 11 1/4" /28.5cm | 10 1/2" / 27cm | 11" / 28cm |
| hips | 12 1/2" / 32cm | 12" / 30.5cm | 11 1/2" / 29cm |
The measurements are approximate. Individual dolls may vary.
Sometimes Meritus dolls are not as tightly stuffed as they could be and have trouble standing on their own as a result. But for the most part, their cloth and vinyl bodies are well-constructed and are the dolls' best feature.
Disney Sweetheart dolls have a slightly different body style, but are still very compatible with AG and standard 18" clothing. There were at least three separate "Sweethearts:" Mindy, Maria, and Penny. However, they don't always have consistent characteristics, and only some
may
have used the older Meritus sculpt .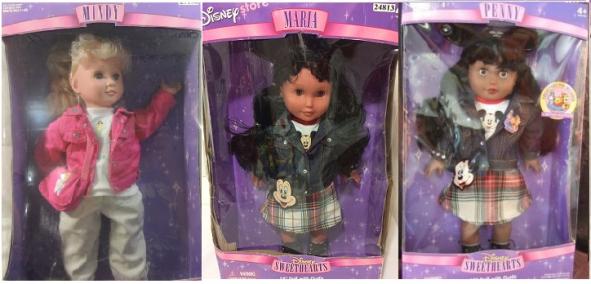 DISNEY SWEETHEARTS

Meritus dolls are always girls--there are no boy dolls (as far as I know). There are Caucasian, African American, or other "generic" ethnic dolls. Their vinyl comes in light and medium/dark. The darker vinyls are more natural looking, while some of the lighter vinyls tends to look a bit orange next to neutral dolls like American Girl.
As Meritus/ DSI is now out of business, all their dolls are retired, but they are relatively easy to find on the secondary market like eBay. Most go for a reasonable cost too, usually between $5 and $25. (Some NIB dolls may have a higher asking price, as much as $70 or more.)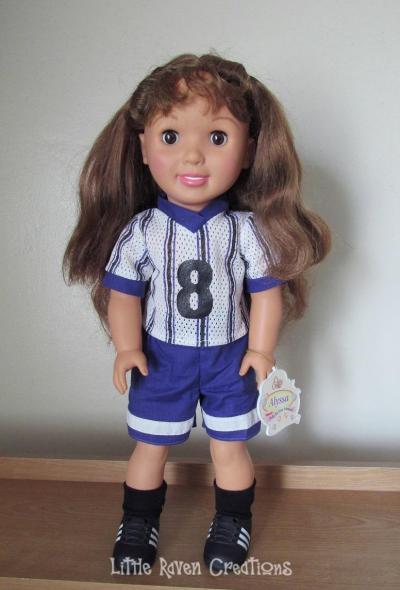 MERITUS ELITE DOLL ALYSSA
There are also several lines of Meritus outfits, particularly Girls on the Go fashions, although Disney Sweethearts had a line of fashions as well. The clothes are well-made and some are quite cute and original, and all are universal for standard 18" dolls. They can usually be gotten on the secondary market for between $10 and $20.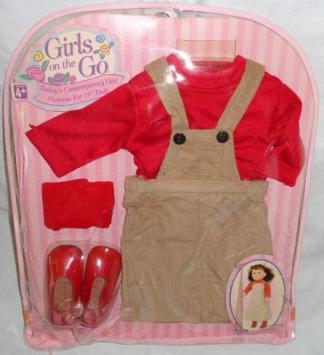 [Prices quoted reflect the market at the time of this post; they may differ from the item's current value.]